Search product datasheet

Add to compare
Remove from compare
Brand
:
The general trademark of a manufacturer by which the consumer knows its products. A manufacturer can have multiple brand names. Some manufacturers license their brand names to other producers.
Samsung
Product family
:
The product family is a generic trademark of a brand to indicate a very wide range of products, that can encompass multiple categories. We include product family in the Icecat product title.
9 Series
Product name
:
Product name is a brand's identification of a product, often a model name, but not totally unique as it can include some product variants. Product name is a key part of the Icecat product title on a product data-sheet.
NP900X3A
Product code
:
The brand's unique identifier for a product. Multiple product codes can be mapped to one mother product code if the specifications are identical. We map away wrong codes or sometimes logistic variants.
NP900X3A-A01SE
EAN/UPC code
:
European Article Number (EAN) and Universal Product Code (UPC) are better known as the barcode on a product's packaging to uniquely identify a product in a shop or logistic process. One product can have multiple barcodes depending on logistic variations such as packaging or country.
8806071401607
Category
:
A notebook, also known as laptop, is a portable computer. When you are looking for the right notebook, it is important to know where you are going to work with it. Do you want to use it on the road? Choose a model with a special energy-saving 'mobile' processor, a good battery and a reasonably small display. This will allow you to work longer with the same battery and saves you the trouble of carrying around a large display that consumes a lot of precious battery power. Or will you be using you notebook mainly in places where you will have access to a power outlet? Then choose a desktop processor (more processing power for less money) and an ordinary battery. This will save you a lot of money, which you could then spend on a bigger screen. You'll work faster because you can view more information at once and it's great for multimedia!
Laptops
Data-sheet quality:
created/standardized by Icecat
The quality of the data-sheets can be on several levels:
only logistic data imported:
we have only basic data imported from a supplier, a data-sheet is not yet created by an editor.
created by Samsung:
a data-sheet is imported from an official source from a manufacturer. But the data-sheet is not yet standardized by an Icecat editor.
created/standardized by Icecat:
the data-sheet is created or standardized by an Icecat editor.
Included since:
05 Feb 2011
The date Icecat noticed for the first time that this product was included in the price list of a channel partner
Info modified on:
12 Dec 2011 19:10:42
The date of the most recent change of the data-sheet in Icecat's system

Product views:
6834
This statistic is based on the 52164 using ecommerce sites (eshops, distributors, comparison sites, ecommerce ASPs, purchase systems, etc) daily downloading this Icecat data-sheet since 05-02-11 Only sponsoring brands are included in the free Open Icecat content distribution as used by 50397 free Open Icecat users.
Guarantee: 3 years
Long product name Samsung 9 Series NP900X3A
:
The short editorial description of Samsung 9 Series NP900X3A
NP900X3A-A01SE, 13.3" LED 1366x768, Intel Core i5-2537M 1.4/2.3GHz, 4GB DDR3 1333MHz, 128GB SSD, Intel HD Graphics 3000, 802.11b/g/n, Windows 7 Home Premium 64-bit
Marketing text Samsung 9 Series NP900X3A
:
The official marketing text of Samsung 9 Series NP900X3A as supplied by the manufacturer
The Samsung Notebook 900X3A is beautifully crafted to weigh an incredible 1.31kg and constructed with a sleek 16.3mm thin Duralumin shell, which is the same material used to build aircrafts! Its stunning design, with flowing curves, packs in a huge mobile performance. The SuperBright Plus LED screen delivers 16 million colours and a market-leading 400nit brightness is 100% brighter than a normal 13" notebook. And with a backlit keyboard, you can enjoy HD movies and games, day or night. Adding to the outstanding performance is the Intel® Core™ i5 Processor and the improved Solid-State Drive. So, the 900X3A is definitely the one to watch.

Duralumin, The New Definition of Lightweight.

Samsung Notebook 900X3A utilises the lightweight yet strong material Duralumin to create a slim and aerodynamic design. Used in the building of military aircrafts and other highly-specialised equipment, Duralumin offer twice the strength of aluminum despite being light in weight. This allows for a design that is like no other, with premium finishes and a lightweight arching curved design that is beautiful from every angle. Other stylish features include a backlit keyboard that is always easy to see regardless of the environment and an edge-to-edge LCD design for visual impact. It's a minimalist look that is both simple and sophisticated.

See vivid SuperBright Plus content wherever you go.

If you live for the latest HD movies and games, then Samsung's SuperBright Plus screens, with 400nit brightness, will transform your mobile experience. With 16 million colours and the vivid SuperBright Plus clarity, Samsung Notebook 900X3A is 100% brighter than the standard 13" notebook display. You can enjoy HD movies, games, and other favourite multimedia even when viewing in direct sunlight, and there are no more annoying reflections that tire your eyes. From high-energy, action-packed sequences to angelic scenes that enrich the soul, the true-to-life picture quality with Super Contrast ratio (1300:1) will blow your mind. With such powerful mobile performance, your home entertainment system is now able to join you on your travels…brilliant!

Less Energy. More Speed.

A 128 solid state drive (SSD) provides plenty of storage, and with no moving parts it boots 60% faster than a hard disk drive (HDD). Additionally, SSD reduces energy consumption by a remarkable 86%, therefore significantly lowering operating and maintenance costs. With Eco-innovative SSD, Samsung doesn't compromise performance, which is why they are the leader in green memory technology.

Slim Intel® Processor packs power that lasts.

The Intel® CPU, which boosts performance to handle more demanding tasks with its 4GB memory, stands out with intelligent processing while on the go. The slim and stylish design packs in loads of power with a 30% improvement and features the Intel® HD Graphics 3000 for a brilliant visual experience - with twice the graphics performance of the previous generation. The Intel Silicon battery also provides 500mW of power savings for longer life, ensuring a powerful and mobile performance.

Work faster with Fast Start technology.

Make the most of every moment with Samsung's Fast Start technology. A 15 second* boot-up, which is 60% faster than HDD models, and an impressive 3 second Fast Start from sleep mode ensures that you're ready to go in minimal time. And while in the advanced sleep mode, you can rest assured knowing that your content is safe and secure with the Auto Data saving function. Furthermore, once your Samsung Notebook 900X3A is up and running, you will also benefit from quick internet browsing – it's almost too good to be true.

*Microsoft Velocity Test Suite result

Superior touch controls…hands down!

Samsung's new large multi-touch clickpad is stylish and convenient. Featuring a new glass coating and image sensor, users can enjoy enhanced multi-touch awareness and better palm rejection. This means no more cursors disappearing or frustratingly jumping place. The new intelligent multi-touch gesture pad, which is now centered for usability, also features 21 types of gesture support (such as pinch, swipe, and rotate) with advanced 3D image sensing for sophisticated and intuitive navigation.

Experience more with longer battery life and life span.

Samsung Notebook 900X3A from Samsung delivers perfect mobility and freedom with its power efficient performance and extensive battery life of up to 7 hours** —plenty of time to get things accomplished or to be entertained without the added stress of worrying about how much battery life is left. Its advanced Lithium-Polymer battery and Samsung's innovative charging technology also make the battery lifespan last up to three times longer than a typical notebook battery, so you can keep on going – anywhere.

** Battery life based on Battery Mark test scores that will vary based on configuration.

Premium connectivity with Bluetooth 3.0 High Speed.

Enjoy wireless transfer of media and other data between your electronic devices—audio, video, print data and more, with an upgraded Bluetooth 3.0 High Speed delivering higher data transmission speeds (24Mbps), 8x faster than Bluetooth 2.1 (3Mbps) and enhanced power control for extended battery life.
Short summary description Samsung 9 Series NP900X3A
:
This short summary of the Samsung 9 Series NP900X3A data-sheet is auto-generated and uses the product title and the first six key specs.
Samsung 9 Series NP900X3A, Touchpad, Windows 7 Home Premium, 64-bit, Black, Clamshell, HDA
Long summary description Samsung 9 Series NP900X3A
:
This is an auto-generated long summary of Samsung 9 Series NP900X3A based on the first three specs of the first five spec groups.
Samsung 9 Series NP900X3A. Color of product: Black, Form factor: Clamshell, Housing material: Aluminium. Processor frequency: 1.4 GHz, Processor family: Intel Core i5-2xxx, Processor: i5-2537M. Internal memory: 4 GB, Internal memory type: DDR3-SDRAM, Memory clock speed: 1333 MHz. Total storage capacity: 128 GB, Hard drive capacity: 0 GB, Solid-state drive capacity: 128 GB. Display diagonal: 13.3", Display resolution: 1366 x 768 pixels, Display surface: Gloss

Bluetooth is a proprietary open wireless technology standard for exchanging data over short distances (using short-wavelength radio transmissions in the ISM band from 2400–2480 MHz) from fixed and mobile devices, creating personal area networks (PANs) with high levels of security.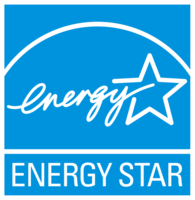 Energy Star is an international standard for energy efficient consumer products created in 1992. Devices carrying the Energy Star service mark generally use 20%–30% less energy than average.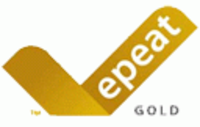 EPEAT® is a comprehensive environmental rating that helps identify greener computers and other electronic equipment. EPEAT®-registered electronic products meet environmental measures referred to as criteria. All of the criteria used in EPEAT are based on ANSI-approved public standards, which provide technical details for every criterion and specify how a manufacturer must demonstrate compliance.

The EPEAT Gold rating means that the product meets all required criteria plus 75% of the optional criteria.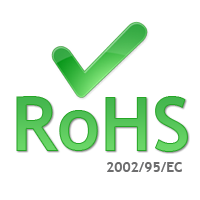 The electrical or electronic product contains little or no Hazardous Substances (RoHS). Any RoHS compliant product is tested for the presence of Lead (Pb), Cadmium (Cd), Mercury (Hg), Hexavalent chromium (Hex-Cr), Polybrominated biphenyls (PBB), and Polybrominated diphenyl ethers (PBDE). PBB and PBDE are flame retardants used in several plastics. For Cadmium and Hexavalent chromium, there must be less than 0.01% of the substance by weight. For Lead, PBB, and PBDE, there must be no more than 0.1% of the material. Any RoHS compliant component must have 100 ppm or less of mercury and the mercury must not have been intentionally added to the component.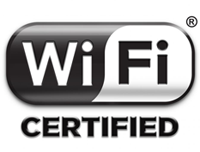 The device is Wi-Fi certified, for wireless exchange of data with other devices using the 802.11 protocol.
Embed the product datasheet into your content.
This is a demo of a seamless insert of an Icecat LIVE product data-sheet in your website. Imagine that this responsive data-sheet is included in the product page of your webshop.
How to integrate Icecat LIVE JavaScript.
1
Color of product
*
The colour e.g. red, blue, green, black, white.
Black
Form factor
*
The shape or design of the product.
Clamshell
Housing material
Metal, plastic and other materials used to encase ('house') computer components.
Aluminium
Processor frequency
*
The speed that the microprocessor executes each instruction or each vibration of the clock. The CPU requires a fixed number of clock ticks, or cycles, to execute each instruction. The faster the clocks rate, the faster the CPU, or the faster it can execute instructions. Clock Speeds are usually determined in MHz, 1 MHz representing 1 million cycles per second, or in GHz, 1 GHz representing 1 thousand million cycles per second. The higher the CPU speed, the better a computer will perform.
1.4 GHz
Processor family
*
A family of processors is a group of processors produced by one company over a short period of time e.g. Intel Pentium processors.
Intel Core i5-2xxx
Processor
*
The model number for the processor in a computer.
i5-2537M
System bus data transfer rate
A bus is a communication system that transfers data between components inside a computer, or between computers. The system bus rate is the speed at which data is transferred in this communication system.
5 GT/s
Internal memory
*
A computer's memory which is directly accessible to the CPU.
4 GB
Internal memory type
*
The type of internal memory such as RAM, GDDR5.
DDR3-SDRAM
Memory clock speed
The frequency at which the memory (e.g. RAM) runs.
1333 MHz
Memory slots
Number and type of memory expansion slots, including connector and memory module descriptions.
2x SO-DIMM
Maximum internal memory
*
The maximum internal memory which is available in the product.
8 GB
Total storage capacity
*
The total amount of data that can be stored on the device.
128 GB
Solid-state drive capacity
The Solid State Drive's storage capacity in Gigabytes.
128 GB
Solid-state drive interfaces
The type of interface(s) with which the Solid State Drive is connected to other hardware.
Serial ATA II
Card reader integrated
*
The device includes a card reader e.g. a card reader in the disk bay of a computer or thin client to permit log-on using smart/pin cards.
Display diagonal
*
Size of the display for this product, measured diagonally, usually in inches.
13.3"
Display resolution
*
The number of distinct pixels in each dimension that can be displayed. It is usually quoted as width × height, with the units in pixels: for example, "1024 × 768" means the width is 1024 pixels and the height is 768 pixels. The higher the number of pixels, the sharper the image.
1366 x 768 pixels
LED backlight
*
A backlight is a form of illumination used in liquid crystal displays (LCDs). One type of backlight is made by LEDs, which can be either white or RGB (red green blue). White LEDs are used most often in notebooks and desktop screens, and in virtually all mobile LCD screens. RGB LEDs for backlighting are found in high-end color proofing displays such as HP DreamColor LP2480zx monitor or selected HP EliteBook notebooks, as well as newer consumer grade displays such as Dell's Studio series laptops which have an optional RGB LED display.
Aspect ratio
The aspect ratio is the ratio of the width of a shape to its height. For example, 4:3 is common for standard displays and 16:9 is the ratio for Widescreen TV.
16:9
Display number of colors
Maximum number of viewable colors on the screen.
16.0 M
Display brightness
Brightness is the amount of radiating light emitted from the screen. The brightness rating is measured in candellas per square meter, commonly known as 'nits'.
400 cd/m²
Discrete graphics adapter model
*
A graphics adapter (often known as a video card) generates images for a display. A discrete graphics adapter plugs into the motherboard, and usually produces much better graphics than an integrated graphics adapter. There are various models of discrete graphics adapters.
Intel HD Graphics 3000
Optical drive type
*
An optical drive uses laser to read optical discs such as CDs, DVDs and Blu-Ray. Some types of optical drive are: CD ROM drive, CR-RW (CD writer) drive, DVD-ROM.
Audio system
*
System used to play music or speech.
HDA
Number of built-in speakers
2
Front camera resolution (numeric)
1.3 MP
Bluetooth
*
Bluetooth is a low-power radio technology developed to replace the cables and wires currently used to link or connect electronic devices such as personal computers, printers, and a wide variety of handheld devices including mobile phones. Because it uses radio-wave connectivity, a Bluetooth-enabled device has a constant, established connection to whatever browser it uses. This saves the user the trouble of logging on to check for emails or news updates, for example.
3G
*
Third generation of mobile telecommunications technology, 3G finds application in wireless voice telephony, mobile Internet access, fixed wireless Internet access, video calls and mobile TV.
Wi-Fi
*
Popular technology that allows an electronic device to exchange data or connect to the internet wirelessly using radio waves.
Ethernet LAN connection
*
An Ethernet LAN (Local Area Network) interface is present, for a wired conection via a cable.
Bluetooth version
The type of bluetooth technology in the product e.g. Bluetooth Smart (v4.0).
3.0+EDR
Cabling technology
Type of cable technology performance.
10/100/1000Base-T(X)
USB 2.0 ports quantity
*
USB 2.0 ports have a data transmission speed of 480 Mbps, and are backwards compatible with USB 1.1 ports. You can connect all kinds of peripheral devices to them.
1
USB 3.0 ports quantity
*
The number of USB 3.0 ports (sockets). USB 3.0 was released in November 2008. The standard defines a new SuperSpeed mode with a signaling speed of 5 Gbit/s and a usable data rate of up to 4 Gbit/s. A USB 3.0 port is usually colored blue, and is backwards compatible with USB 2.0.
1
HDMI ports quantity
*
The number of sockets (ports) for HDMI connections. HDMI (High-Definition Multimedia Interface) is a compact audio/video interface for transferring uncompressed video data and compressed/uncompressed digital audio data from a HDMI-compliant device ("the source device") to a compatible computer monitor, video projector, digital television, or digital audio device. HDMI is a digital replacement for existing analog video standards.
1
DVI port
*
Digital Visual Interface (DVI) is a video display interface to connect a video source to a display device, such as a computer monitor.
Ethernet LAN (RJ-45) ports quantity
*
Number of Ethernet LAN (RJ-45) ports (connecting interfaces) in the device. Ethernet LAN (RJ-45) ports allow a computer to connect to the ethernet.
1
Headphone outputs
*
Number of sockets /ports where headphones are connected.
1
Microphone in
*
The socket where a microphone is connected to the device.
S/PDIF out port
*
S/PDIF (Sony/Philips Digital Interconnect Format) is a digital audio interconnect used in consumer audio equipment over relatively short distances. The signal is transmitted over either a coaxial cable with RCA connectors or a fibre optic cable with TOSLINK connectors.
Docking connector
*
Connector used to attach a mobile electronic device simultaneously to multiple external resources. The dock connector will typically carry a variety of signals and power, through a single connector, to simplify the process of docking the mobile device. A dock connector may be embedded in a mechanical fixture used to support or align the mobile device or may be at the end of a cable.
DC-in jack
*
The socket/plug where the DC electricity supply connects to the device.
ExpressCard slot
*
Port for an ExpressCard, which contain electronic circuitry and connectors to which external devices (peripherals) can be connected. The ExpressCard standard has replaced the PC Card (also known as PCMCIA) standard and has been used since 2006.
CardBus PCMCIA slot type
*
The type of slots for CardBus PCMCIA.
SmartCard slot
*
A smart card, chip card, or integrated circuit card (ICC) is any pocket-sized card with embedded integrated circuits. Smart cards can provide identification, authentication, data storage and application processing. Smart card slots can be found in various electronic devices e.g. thin clients.
TV out port
Description of TV Out port
TV tuner integrated
Device has an in-built TV tuner.
Operating system installed
*
Type of operating system on a device e.g. IOS on Apple devices, Android for mobile devices.
Windows 7 Home Premium
Operating system architecture
*
The way in which the operating system of a computer/smartphone (32-bit/64-bit) is set up.
64-bit
Battery life (max)
*
Maximum battery life. Mobile Mark™ (2002) is the standard often used to benchmark battery life time.
7 h
Battery performance
A measure of the charge stored by the battery. Determined by the mass of active material contained in the battery.
6300 mAh
Cable lock slot
*
Holes on the edge of devices through which a cable lock can be passed, so the device can be locked to a desk etc.
Kensington
Weight
*
Weight of the product without packaging (net weight). If possible, the net weight is given including standard accessories and supplies. Please note that sometimes the manufacturer leaves out the weight of accessories and/or supplies.
2.89 lbs (1.31 kg)
Width
*
The measurement or extent of something from side to side.
12.93" (32,85 cm)
Depth
*
The distance from the front to the back of something.
8.94" (22,7 cm)
Height (front)
The height in millimeter of the frontside of the product.
0.63" (1,59 cm)
Height (rear)
Height of the backside of the product.
0.64" (1,63 cm)
Energy Star certified
*
This indicates that the product is compliant with Energy Star, which is an international standard for energy-efficient consumer products.
EPEAT compliance
*
EPEAT (Electronic Product Environmental Assessment Tool) is a way to measure the impact of a product on the environment. The most environmentally-friendly products are given a Gold rating, and the least given a Bronze.
Gold
RoHS compliance
*
The Restriction of Hazardous Substances (RoHS) Directive aims to restrict certain dangerous substances commonly used in electrical and electronic equipment. Any RoHS compliant product is tested for the presence of Lead (Pb), Cadmium (Cd), Mercury (Hg), Hexavalent chromium (Hex-Cr), Polybrominated biphenyls (PBB), and Polybrominated diphenyl ethers (PBDE). PBB and PBDE are flame retardants used in several plastics. For Cadmium and Hexavalent chromium, there must be less than 0.01% of the substance by weight at raw homogeneous materials level. For Lead, PBB, and PBDE, there must be no more than 0.1% of the material, when calculated by weight at raw homogeneous materials. Any RoHS compliant component must have 100 ppm or less of mercury and the mercury must not have been intentionally added to the component. In the EU, some military and medical equipment are exempt from RoHS compliance.
WiFi certified
Wi-Fi is a popular technology to exchange data wirelessly, using radio waves, over a computer network.
Infrared data port
A data port that uses infra-red data association (irDA) as the standard for wireless communications between computer and mobile phone devices. For example, to update the phone list on your irDA-enabled PC, you would line up the infra-red ports on each device and then transfer the phone information to your PC. This is a wireless transfer, so you don't need a cable or extra software.
Display
The description of display that can includes display type, resolution, size etc.
LCD
Hard disk drive, user password
Internal modem
Device inside a computer, cash register etc. that enables it to communicate over a network.