Search product datasheet

Add to compare
Remove from compare
Brand
:
The general trademark of a manufacturer by which the consumer knows its products. A manufacturer can have multiple brand names. Some manufacturers license their brand names to other producers.
ASUS
Product name
:
Product name is a brand's identification of a product, often a model name, but not totally unique as it can include some product variants. Product name is a key part of the Icecat product title on a product data-sheet.
X55VD-SX037H
Product code
:
The brand's unique identifier for a product. Multiple product codes can be mapped to one mother product code if the specifications are identical. We map away wrong codes or sometimes logistic variants.
90N5OC118X2C375C43FU
Show alternative article codes used in the online market place
EAN/UPC code
:
European Article Number (EAN) and Universal Product Code (UPC) are better known as the barcode on a product's packaging to uniquely identify a product in a shop or logistic process. One product can have multiple barcodes depending on logistic variations such as packaging or country.
4716659407010
Category
:
A notebook, also known as laptop, is a portable computer. When you are looking for the right notebook, it is important to know where you are going to work with it. Do you want to use it on the road? Choose a model with a special energy-saving 'mobile' processor, a good battery and a reasonably small display. This will allow you to work longer with the same battery and saves you the trouble of carrying around a large display that consumes a lot of precious battery power. Or will you be using you notebook mainly in places where you will have access to a power outlet? Then choose a desktop processor (more processing power for less money) and an ordinary battery. This will save you a lot of money, which you could then spend on a bigger screen. You'll work faster because you can view more information at once and it's great for multimedia!
Laptops
Data-sheet quality:
created/standardized by Icecat
The quality of the data-sheets can be on several levels:
only logistic data imported:
we have only basic data imported from a supplier, a data-sheet is not yet created by an editor.
created by ASUS:
a data-sheet is imported from an official source from a manufacturer. But the data-sheet is not yet standardized by an Icecat editor.
created/standardized by Icecat:
the data-sheet is created or standardized by an Icecat editor.
Included since:
24 Jan 2013
The date Icecat noticed for the first time that this product was included in the price list of a channel partner
Info modified on:
10 Feb 2014 17:07:04
The date of the most recent change of the data-sheet in Icecat's system

Product views:
6900
This statistic is based on the 51945 using ecommerce sites (eshops, distributors, comparison sites, ecommerce ASPs, purchase systems, etc) daily downloading this Icecat data-sheet since 24-01-13 Only sponsoring brands are included in the free Open Icecat content distribution as used by 50397 free Open Icecat users.
User manual(7.9MB)
Long product name ASUS X55VD-SX037H
:
The short editorial description of ASUS X55VD-SX037H
15.6" 1366 x 768 px, 16:9, Intel Core i3-2328M (3M Cache, 2.20 GHz), 4GB DDR3, 500GB HDD, Intel HD 3000, NVIDIA GeForce GT 610M 1GB DDR3, Gigabit Ethernet, 802.11b/g/n, 0.3MP Webcam, D-Sub, USB 3.0, USB 2.0, HDMI, 90 W, 2530 g, Black, Windows 8
Marketing text ASUS X55VD-SX037H
:
The official marketing text of ASUS X55VD-SX037H as supplied by the manufacturer
Turn on the thrill with all-new features
- Windows 7 Ultimate or other editions available.
- Instant on in 2 seconds and up to 11-day standby.
- Genuine Windows® 7 Ultimate or other editions available.
- IceCool Technology keeps palm rests cool, placing heat-producing components away from users.
- Enjoy SonicMaster Lite for more powerful sound performance.
- Experience the intuitive Smart Gesture touchpad for always fingertip-natural computing.

Classic cover design
The ASUS X55VD features a hairline surface that demonstrates simplicity, realism, and originality.

Powered by Intel® processors
Genuine Windows® 7, Intel® Core i3, Pentium™ or Celeron™ processors, NVIDIA® GeForce® 610M graphics, and up to 4GB DDR3 video memory boost productivity and multimedia output. ASUS X55VD notebooks deliver the best mobile performance in their class for both work and play.

Stay comfortable with IceCool technology
Exclusive ASUS engineering has created a unique internal layout that keeps heat away from palm rests and from users. Always below body temperature, palm rests feel cool to the touch, and are therefore more comfortable to use even during long sessions.

Smartphone-like responsiveness with instant on
Only ASUS notebooks offer you true 2-second instant on resume from sleep or hibernate, cutting out long reboot times and putting you back to work or enjoyment right where you left off. Thanks to ASUS Super Hybrid Engine II technology, you also get up to 11 days of standby, with auto data backup should battery charge drop to 5% or less.

SonicMaster Lite audio amazement
Exclusive ASUS sound enhancement turns the new X Series into highly capable multimedia notebooks, with the best sound in their class: more power, wider range, and improved clarity combine to offer a more satisfying multimedia experience.

Work and enjoy faster with USB 3.0
Now standard on X Series notebooks, USB 3.0 transfers data up to ten times faster than USB 2.0, leading to quicker backups and access. When even a 25GB Blu-ray HD movie takes just 70 seconds to transfer, you can really say goodbye to long-wait frustrations.
Short summary description ASUS X55VD-SX037H
:
This short summary of the ASUS X55VD-SX037H data-sheet is auto-generated and uses the product title and the first six key specs.
ASUS X55VD-SX037H, Notebook, Touchpad, Windows 8, Black, Clamshell, HD
Long summary description ASUS X55VD-SX037H
:
This is an auto-generated long summary of ASUS X55VD-SX037H based on the first three specs of the first five spec groups.
ASUS X55VD-SX037H. Product type: Notebook, Color of product: Black, Form factor: Clamshell. Processor frequency: 2.2 GHz, Processor family: Intel Core i3-2xxx, Processor: i3-2328M. Internal memory: 4 GB, Internal memory type: DDR3-SDRAM. Total storage capacity: 500 GB, Storage media: HDD, Hard drive capacity: 500 GB. Display diagonal: 15.6", Display resolution: 1366 x 768 pixels, Aspect ratio: 16:9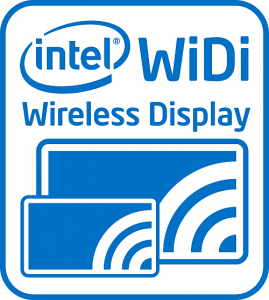 Connect to TV Wirelessly with Intel WiDi
Your life is on your personal device. But life was meant to be shared. With a few clicks, Intel® Wireless Display (Intel® WiDi) allows you to connect your TV wirelessly from your mobile device, turning your small screen into a big, sharable experience.

Share with Intel® WiDi
Stream your family favorites from your laptop and relive your best vacation moments on the big screen with HD video.

Why Intel® WiDi?
Your screen's potential finally meets your expectations. Intel® WiDi makes it easy to connect to your TV wirelessly, so you can share your experiences from your personal device in the superior quality they deserve.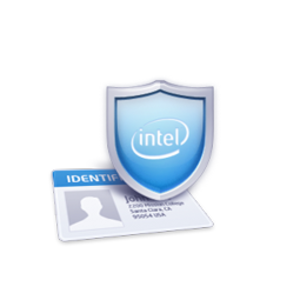 Intel® Identity Protection Technology (Intel® IPT)
Multi-faceted security to protect enterprises from being penetrated by stolen credentials and online user account access

An added layer of hardware-based security
Protecting your identity and business data requires strong authentication that's ideally rooted in hardware. Hardware-based authentication is widely regarded by security experts as a more effective approach than software-only authentication.

Intel® Identity Protection Technology (Intel® IPT) is a suite of authentication and online access technologies designed to offer web properties, users, and enterprises with stronger, hardware-based security embedded into Intel's platforms for better ease of use, while offering a lower cost compared with traditional hardware or SMS authentication. Intel IPT includes a multifactor authentication framework to allow enterprises to easily manage different methods of authentication, two-factor authentication with dynamic one-time password (OTP) tokens, display protection PIN entry protection with protected transaction display (PTD), hardware protected certificates with public key infrastructure (PKI).
Embed the product datasheet into your content.
This is a demo of a seamless insert of an Icecat LIVE product data-sheet in your website. Imagine that this responsive data-sheet is included in the product page of your webshop.
How to integrate Icecat LIVE JavaScript.
1
Product type
*
The sub-category of the product.
Notebook
Color of product
*
The colour e.g. red, blue, green, black, white.
Black
Form factor
*
The shape or design of the product.
Clamshell
Processor frequency
*
The speed that the microprocessor executes each instruction or each vibration of the clock. The CPU requires a fixed number of clock ticks, or cycles, to execute each instruction. The faster the clocks rate, the faster the CPU, or the faster it can execute instructions. Clock Speeds are usually determined in MHz, 1 MHz representing 1 million cycles per second, or in GHz, 1 GHz representing 1 thousand million cycles per second. The higher the CPU speed, the better a computer will perform.
2.2 GHz
Processor family
*
A family of processors is a group of processors produced by one company over a short period of time e.g. Intel Pentium processors.
Intel Core i3-2xxx
Processor
*
The model number for the processor in a computer.
i3-2328M
Processor cores
The number of central processing units ('cores') in a processor. Some processors have 1 core, others have 2 (e.g. Intel Core Duo) or more (e.g. the Intel Xeon E7-2850 has 10 cores).
2
System bus data transfer rate
A bus is a communication system that transfers data between components inside a computer, or between computers. The system bus rate is the speed at which data is transferred in this communication system.
5 GT/s
Processor socket
Mechanical component(s) that provides mechanical and electrical connections between a microprocessor and a printed circuit board (PCB). This allows the processor to be replaced without soldering.
Socket 988
Chipset
*
The chipset connects the microprocessor to the rest of the motherboard.
Intel HM76 Express
Number of processors supported
The quantity of processors which can be used by the product.
1
Maximum number of SMP processors
1
Processor manufacturer
The manufacturer that produced the processor.
Intel
Internal memory
*
A computer's memory which is directly accessible to the CPU.
4 GB
Internal memory type
*
The type of internal memory such as RAM, GDDR5.
DDR3-SDRAM
Total storage capacity
*
The total amount of data that can be stored on the device.
500 GB
Storage media
*
Used for the storage of date e.g. HDD (hard disk drive), SSD (solid-state drive).
HDD
Number of hard drives installed
The number of hard drives built into the device.
1
Hard drive capacity
The maximum storage capacity of the hard disk, usually measured in bytes e.g. GB.
500 GB
Host interface
The way that a hard disk drive (HDD) is connected to the rest of the computer through a 'bus' such as ATA or SCSI.
SATA
Hard drive size
The amount of data that the hard drive can store.
2.5"
Card reader integrated
*
The device includes a card reader e.g. a card reader in the disk bay of a computer or thin client to permit log-on using smart/pin cards.
Compatible memory cards
Types of memory cards which can be used with this product.
MMC, SD
Display diagonal
*
Size of the display for this product, measured diagonally, usually in inches.
15.6"
Display resolution
*
The number of distinct pixels in each dimension that can be displayed. It is usually quoted as width × height, with the units in pixels: for example, "1024 × 768" means the width is 1024 pixels and the height is 768 pixels. The higher the number of pixels, the sharper the image.
1366 x 768 pixels
Touch screen
*
A screen of a laptop, smartphone, etc., that responds to touch so you can control the interface using your fingers.
LED backlight
*
A backlight is a form of illumination used in liquid crystal displays (LCDs). One type of backlight is made by LEDs, which can be either white or RGB (red green blue). White LEDs are used most often in notebooks and desktop screens, and in virtually all mobile LCD screens. RGB LEDs for backlighting are found in high-end color proofing displays such as HP DreamColor LP2480zx monitor or selected HP EliteBook notebooks, as well as newer consumer grade displays such as Dell's Studio series laptops which have an optional RGB LED display.
Full HD
Full High Definition (HD) means that a display supports a resolution of 1920 x 1080 pixel, and has a digital TV connection.
3D compatibility
The device can be used with 3D technology.
Aspect ratio
The aspect ratio is the ratio of the width of a shape to its height. For example, 4:3 is common for standard displays and 16:9 is the ratio for Widescreen TV.
16:9
On-board graphics adapter model
*
"Graphic adapter" is the hardware that produces images on a display. "On-board" means that the graphics adapter is intergrated inside the motherboard.
Intel HD Graphics 3000
Discrete graphics adapter model
*
A graphics adapter (often known as a video card) generates images for a display. A discrete graphics adapter plugs into the motherboard, and usually produces much better graphics than an integrated graphics adapter. There are various models of discrete graphics adapters.
NVIDIA GeForce GT 610M
Discrete graphics memory type
GDDR3
Number of discrete graphics adapters
1
Audio system
*
System used to play music or speech.
HD
Built-in speakers
The device contains speaker(s) to produce sound.
Built-in microphone
*
Microphone that is found inside the product.
Front camera resolution (numeric)
0.3 MP
Rear camera
Camera at the back of the product.
3G
*
Third generation of mobile telecommunications technology, 3G finds application in wireless voice telephony, mobile Internet access, fixed wireless Internet access, video calls and mobile TV.
Wi-Fi
*
Popular technology that allows an electronic device to exchange data or connect to the internet wirelessly using radio waves.
Wi-Fi standards
*
The type of wireless local area network (LAN). It can be ad-hoc, where units in a network communicate peer-to-peer, or Infrastructure, where units communicate with each other via an access point A LAN interconnects computers in a small area e.g. home, school or office.
802.11b, 802.11g, 802.11n
Ethernet LAN connection
*
An Ethernet LAN (Local Area Network) interface is present, for a wired conection via a cable.
Ethernet LAN data rates
The different speed levels of the Ethernet LAN connection.
10, 100, 1000 Mbit/s
Network standard
The way in which the network is working, e.g. IEEE 802.11a, IEEE 802.11b, IEEE 802.11g.
IEEE 802.11b, IEEE 802.11g, IEEE 802.11n, IEEE 802.3, IEEE 802.3ab, IEEE 802.3u
Cabling technology
Type of cable technology performance.
10/100/1000Base-T(X)
USB 2.0 ports quantity
*
USB 2.0 ports have a data transmission speed of 480 Mbps, and are backwards compatible with USB 1.1 ports. You can connect all kinds of peripheral devices to them.
1
USB 3.0 ports quantity
*
The number of USB 3.0 ports (sockets). USB 3.0 was released in November 2008. The standard defines a new SuperSpeed mode with a signaling speed of 5 Gbit/s and a usable data rate of up to 4 Gbit/s. A USB 3.0 port is usually colored blue, and is backwards compatible with USB 2.0.
1
VGA (D-Sub) ports quantity
*
Number of VGA (D-Sub) ports (connecting interfaces) in the device. The VGA (D-Sub) connector is a 15 pin connector between a computer and a monitor. It was first introduced in 1987 by IBM.
1
HDMI ports quantity
*
The number of sockets (ports) for HDMI connections. HDMI (High-Definition Multimedia Interface) is a compact audio/video interface for transferring uncompressed video data and compressed/uncompressed digital audio data from a HDMI-compliant device ("the source device") to a compatible computer monitor, video projector, digital television, or digital audio device. HDMI is a digital replacement for existing analog video standards.
1
DVI port
*
Digital Visual Interface (DVI) is a video display interface to connect a video source to a display device, such as a computer monitor.
Ethernet LAN (RJ-45) ports quantity
*
Number of Ethernet LAN (RJ-45) ports (connecting interfaces) in the device. Ethernet LAN (RJ-45) ports allow a computer to connect to the ethernet.
1
Headphone outputs
*
Number of sockets /ports where headphones are connected.
1
Microphone in
*
The socket where a microphone is connected to the device.
S/PDIF out port
*
S/PDIF (Sony/Philips Digital Interconnect Format) is a digital audio interconnect used in consumer audio equipment over relatively short distances. The signal is transmitted over either a coaxial cable with RCA connectors or a fibre optic cable with TOSLINK connectors.
DC-in jack
*
The socket/plug where the DC electricity supply connects to the device.
ExpressCard slot
*
Port for an ExpressCard, which contain electronic circuitry and connectors to which external devices (peripherals) can be connected. The ExpressCard standard has replaced the PC Card (also known as PCMCIA) standard and has been used since 2006.
CardBus PCMCIA slot type
*
The type of slots for CardBus PCMCIA.
SmartCard slot
*
A smart card, chip card, or integrated circuit card (ICC) is any pocket-sized card with embedded integrated circuits. Smart cards can provide identification, authentication, data storage and application processing. Smart card slots can be found in various electronic devices e.g. thin clients.
Microphone connectivity
How a microphone connect to a device e.g. wirelessly or via a cable and connector.
3.5 mm
Headphone connectivity
How headphones connect to a device e.g. wirelessly or via a cable and connector.
3.5 mm
Numeric keypad
*
Small, palm-sized, seventeen key section of a computer keyboard, usually on the very far right. The numeric keypad features digits 0 to 9, addition (+), subtraction (-), multiplication (*) and division (/) symbols, a decimal point (.) and Num Lock and Enter keys. Laptop keyboards often do not have a numpad, but may provide numpad input by holding a modifier key (typically labelled "Fn") and operating keys on the standard keyboard.
Operating system installed
*
Type of operating system on a device e.g. IOS on Apple devices, Android for mobile devices.
Windows 8
Processor special features
Intel Wireless Display (WiDi) Technology
*
Intel® Wireless Display for Home or Work\nWith Intel® Wireless Display, playing content wirelessly from your mobile device on your big-screen HDTV has never been easier. Watch videos. Display photos. Use your second screen to multitask. Intel® WiDi delivers rich, vibrant visuals and audio without the clutter of cables. Get quick, reliable connections with low latency. Stream all the things you love on your small screen directly to your big-screen TV. Enhance your Intel® WiDi experience in 2015 with 4K wireless screen sharing; stream UHD content from your 5th generation Intel® Core™ processor-based system to the latest LG 4K Ultra HD TV.
Intel Small Business Advantage (SBA)
*
Intel® Small Business Advantage (Intel® SBA) is a new computing platform, consisting of hardware, software, and firmware, for small businesses without a managed network. Intel® SBA also includes six applications to help manage security and productivity issues.\n\nAs a small business owner, you have enough on your plate without having to worry that your PCs aren't running at peak performance. Intel® Core™ processors with Intel® Small Business Advantage were designed to help you maintain and protect your PCs automatically.
Intel Hyper-Threading Technology
*
Intel Hyper-Threading Technology uses resources efficiently, enabling multiple threads to run on each core and increasing processor throughput.
Intel vPro Technology
*
Leading-Edge Security for an Unwired Workplace\nIntel's investment in Intel® vPro™ technology is entering its tenth anniversary, and it exemplifies Intel's commitment to engineering innovations for business computing. The benefits, capabilities, and features of our new 5th generation Intel® Core™ vPro™ processor and Intel® Core™ M vPro™ processor help IT leadership ensure that their workplace can keep up with the workforce demands. In addition, Intel vPro technology and accompanying solutions from Intel and our partners help businesses remain relevant and desired in a competitive market.\n\nIntel® vPro™ technology protects against difficult-to-detect, penetrating rootkits and malware that threaten users working in cloud or virtual environments. It combines several hardware-based features for centralized image management and administration, secure network storage, and out-of-band protection—all beyond the firewall.
Intel Identity Protection Technology
*
Intel® Identity Protection Technology (Intel® IPT) helps provide a simple, tamper-resistant method for protecting access to your customer and business data from threats and fraud. As a feature in all Intel inspired Ultrabook™ devices and the latest business PCs utilizing Intel® Core™ vPro™ processors, Intel® IPT can be a key component in two-factor authentication solutions for online websites and business log-ins.\n\nIntel IPT adds an extra layer of built-in security by linking your device to your online banking accounts and your favorite social and shopping websites that are enabled for Intel IPT. This extra protection is invisible to you—and to thieves.\n\nWhen you access your Intel IPT–enabled website, Intel IPT validates that it is you. It also verifies that you are logging in from a trusted computer or device. Even if a thief discovers your user name and password, your account can't be accessed without your device—the two are inextricably linked.
Intel My WiFi Technology
*
Intel My WiFi Technology (Intel MWT) uses an extensible software architecture that allows the operating system to think the notebook has two Wi-Fi radios performing similar, but different, functions. Each virtual Wi-Fi radio is assigned a TCP/IP stack.
Intel Anti-Theft Technology
*
Intel Anti-Theft Technology prevents unauthorized parties from getting sensitive data by bricking a machine before its contents can be compromised.
Battery performance
A measure of the charge stored by the battery. Determined by the mass of active material contained in the battery.
4400 mAh
AC adapter output current
4.74 A
AC adapter output voltage
19 V
Weight
*
Weight of the product without packaging (net weight). If possible, the net weight is given including standard accessories and supplies. Please note that sometimes the manufacturer leaves out the weight of accessories and/or supplies.
5.58 lbs (2.53 kg)
Width
*
The measurement or extent of something from side to side.
14.88" (37,8 cm)
Depth
*
The distance from the front to the back of something.
9.96" (25,3 cm)
Height (front)
The height in millimeter of the frontside of the product.
1.03" (2,62 cm)
Height (rear)
Height of the backside of the product.
1.41" (3,58 cm)
Quick start guide
Instructions, either online, as a computer program or in paper form, to allow you to set up and start using the product quickly.
USB connector type
The type of USB connector/port that this product has.
USB A
Intel visual technologies
Intel Visual Technology integrates a suite of technologies in 2nd generation Intel Core processors that delivers stunning visual experiences.
Intel Clear Video HD, Intel Insider, Intel InTru 3D, Intel Quick Sync Video